JKP Monuments
great temples built by jagadguruttam Shri kripalu ji maharaj
Dedicated to God and to the pursuit of spiritual happiness
"Jagadguruttam Shri Kripalu Ji Maharaj built four great temples - Bhakti Mandir in Mangarh, Prem Mandir in Vrindavan, Radha Madhav Dham in Austin, Texas and Kirti Mandir in Barsana. Kirti Mandir will open in February 2019. These great monuments are dedicated to Shri Radha Krishna who is the same as Shri Sita Ram. Everyone is welcome to see these amazing mandirs and feel the love of God so greatly embedded within them."
BHAKTI MANDIR





In order to benefit those souls desiring God's love, Jagadguru Shri Kripalu Ji Maharaj founded an Ashram in Mangarh in 1966. This once unknown and quiet village has been attracting faithful souls ever since.Over the years, the ashram has steadily expanded to accommodate thousands of devotees who come to experience the extraordinary devotional atmosphere.
Opening Hours
8:30am – 11:00am 1:00pm – 8:00pm (2:00pm to 8:00pm from April 1st to July 31st) Aarti at 4:30pm Daily More info at +91 8882480000
View More
PREM MANDIR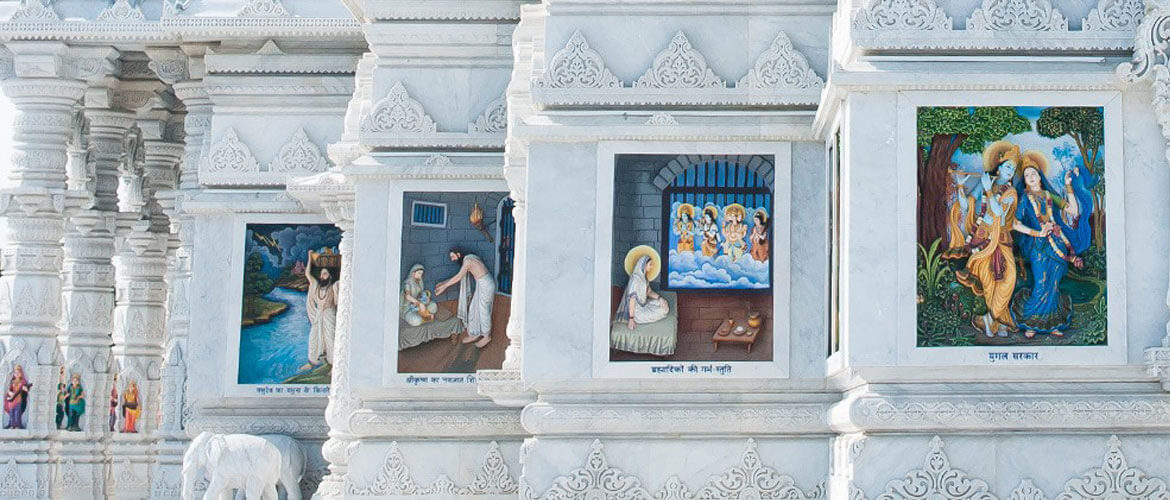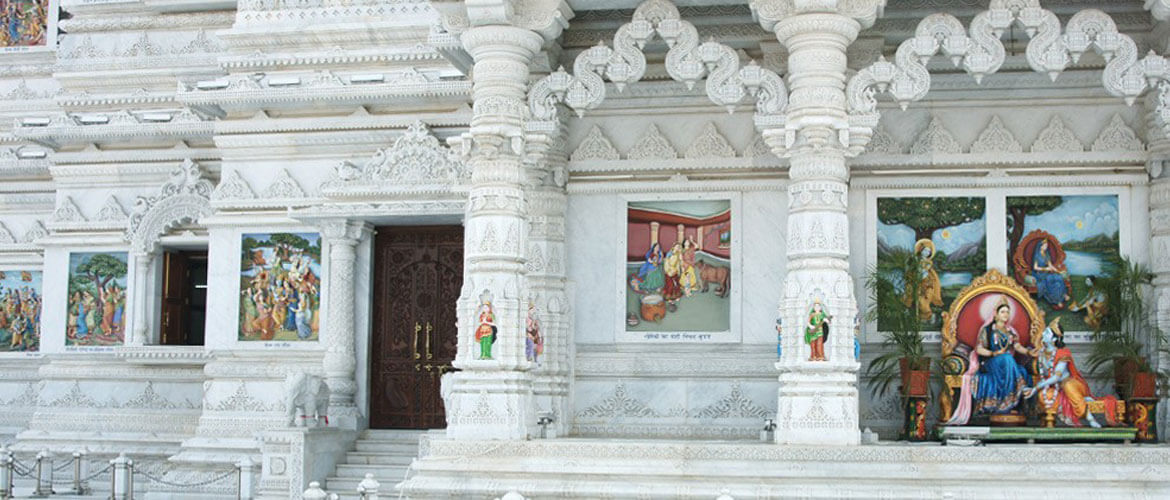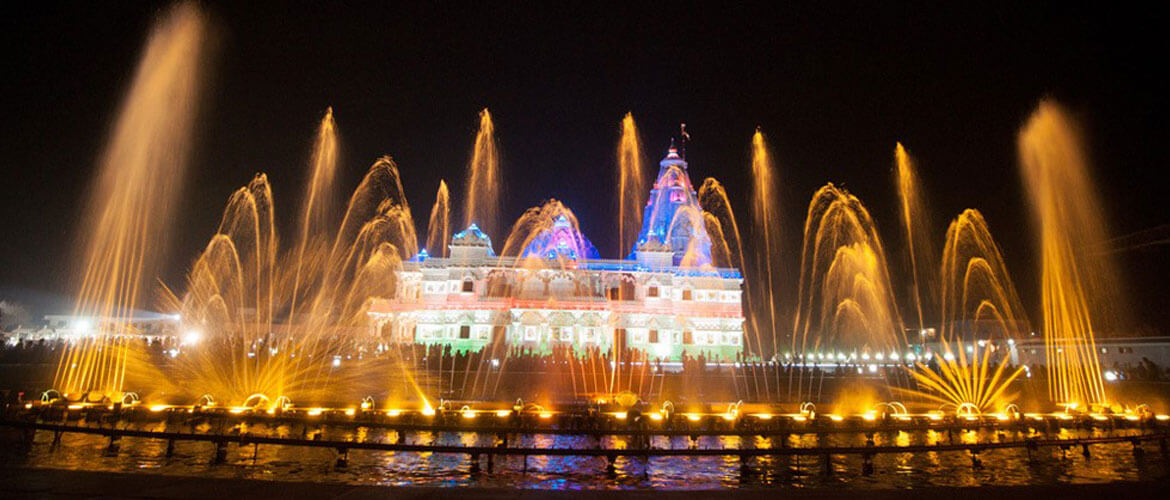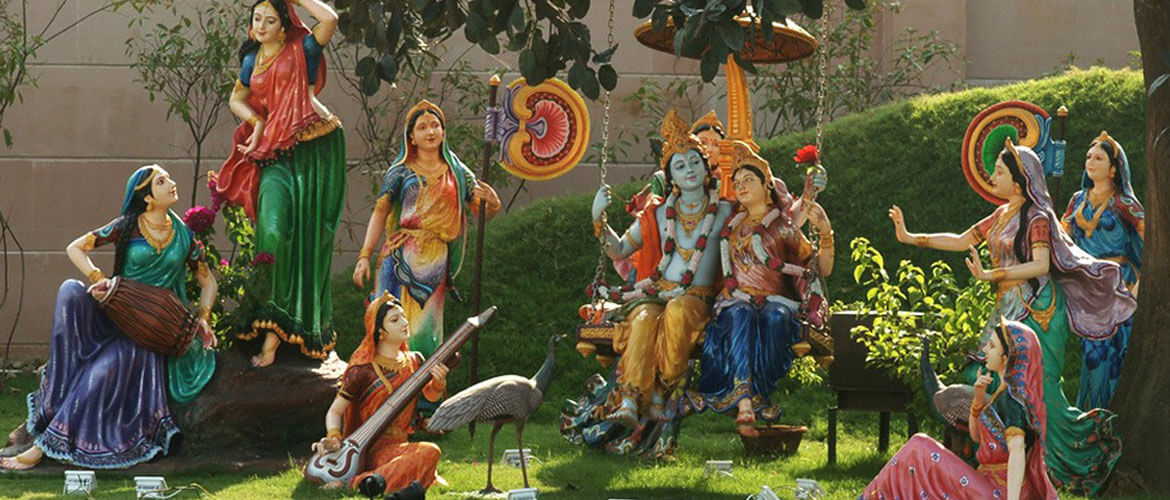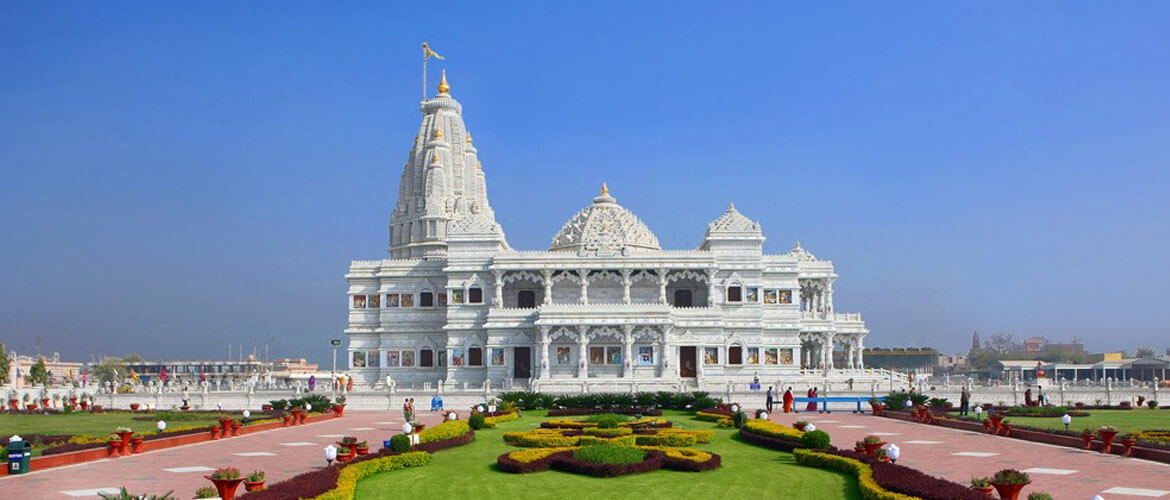 Prem Mandir is a monument of God's love . This devotional centre will serve all who come in search of God's love, through knowledge and the practical experience of devotion . This monument of God's love, Prem Mandir, is an elaborately carved, white marble wonder .
Hand carved Stones
Each stone of the temple has been hand carved by the temple artisans, who worked on this project since its stone laying foundation on 14th January 2001
Radha Krishna Leela Depictions
Its intricate beauty is enhanced by 80 panels that encircle the temple depicting scenes of Radha Krishna leelas as described in the Bhagwatam.
Surroundings
Surrounded by beautiful gardens and fountains, the temple complex has life-size depictions of four leels of Shri Krishna – Jhulan leela, Govardhan leela, Raas leela and Kaliya Naag leela.
Deities
Two main shrines depict Radha Krishna & Sita Ram; Radha Krishna on the first level and Sita Ram on the second level.
Opening Hours
5:30am – 6:30am
8:30am – 12:00pm
4:30pm – 8:30pm
Aarti at 5:30am, 8:30am, 11:50am, 4:30pm and 8:10pm
Bhog at 6:10am, 11:30am and 5:30pm
Musical Fountain: 7:30pm – 8:00pm in Summer and 7pm – 7:30pm in Winter

KIRTI MANDIR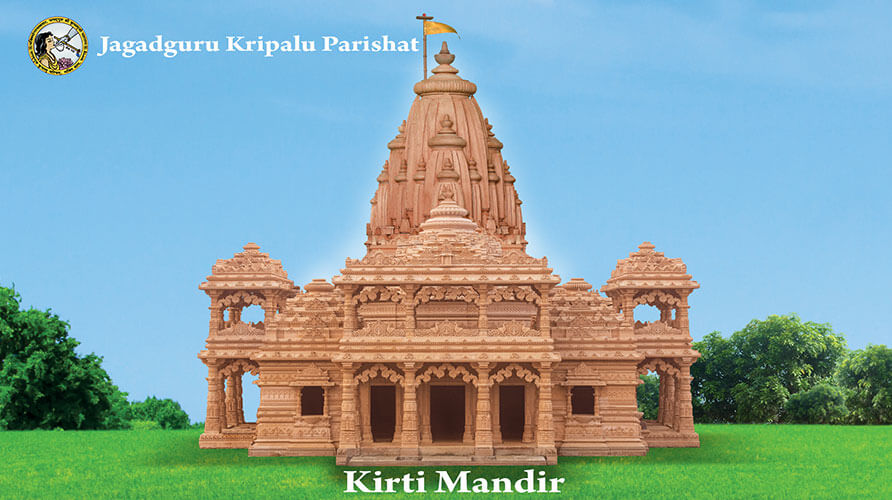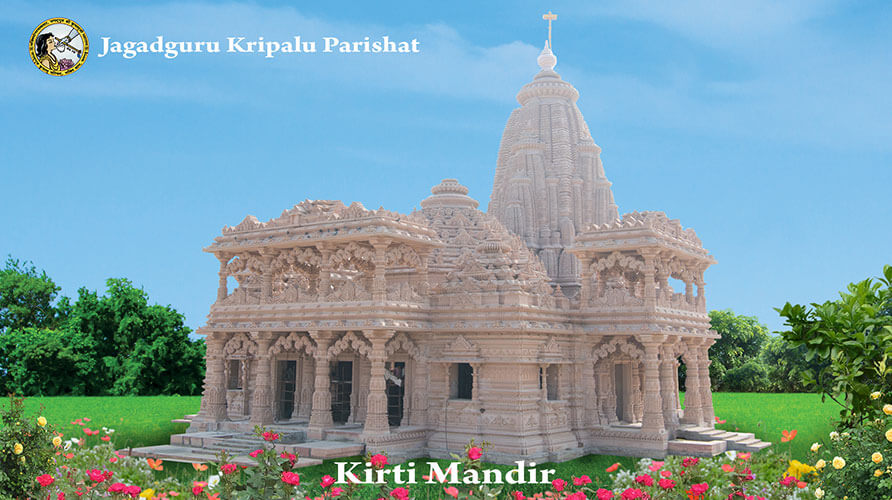 Presently under construction, this temple is unique because it is the only temple in the world that will depict Radha Rani in Her childhood form, cradled in the arms of Mother Kirti . The amazing temple will also feature a life-size deity of Radha Rani, the only one of its kind in Braj . The sandstone temple is being hand carved on site by the large number of temple artisans living at the ashram . The temple will also feature white marble carvings and black granite columns . The opening ceremony will take place in February 2019 and will be open to the public in March 2019 . Follow facebook.com/jkpindia for updates .
RADHA MADHAV DHAM



Radha Madhav Dham is the largest Hindu temple and ashram complex in the United States . With the Gracious blessing of Shri Jagadguru Kripalu Ji Maharaj, Radha Madhav Dham was established as the main ashram of Jagadguru Kripalu Parishat in the West . The rolling land, blanketed by wildflowers in the spring, and beautified by the meandering stream Kalindi, rises to the highest point in Hays County at the top of Barsana Hill . The temple and ashram buildings are surrounded by charming gardens, walking paths, fountains and ponds . The many peacocks add a flourish of iridescent color to the surroundings, and their calls echo across the fields as they announce themselves to all passers-by . The delightful landscape lends itself to leisurely walks and meditation in its serene holy places .